Block sliding on a plane
Block sliding on a plane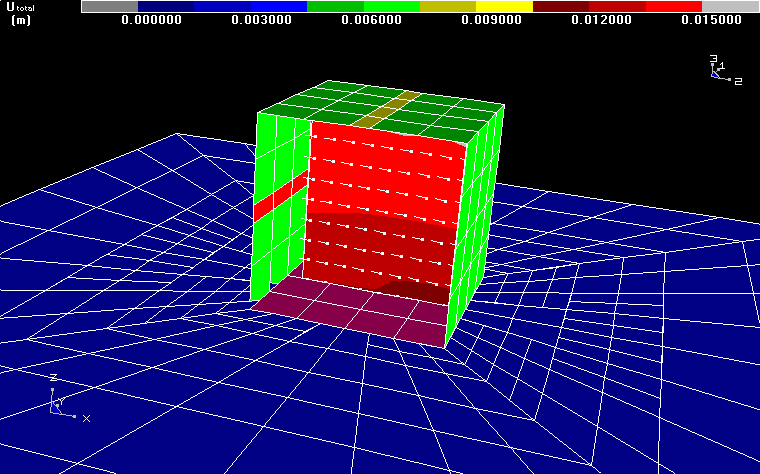 ---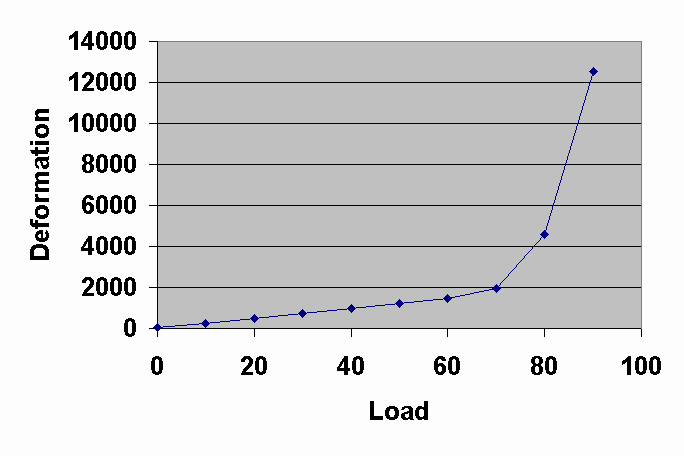 Block sliding on a plane
In this figure it can be observed that as the load increases, the block deforms elastically at first then yields and slides.
Since DD elements satisfy rigid body motion requirements, large displacement block movements can be considered. This includes the simulation of blocks sliding on planes under external or gravity loading and is useful for simulation of wedge failures along convoluted 3D slip surfaces.
Unzip bl3.zip to create bl3.001 through bl3.011
To display these results in Map3D, use File > Open Analysis Results and select bl3.001
Select the desired step using File > Mining Step.
To display the block deformation use Plot > Displacement > Total Displacement.
To view the results in the interior of the block, you will have to hide some of the block surfaces using View > Hide > Surfaces then select the surfaces you want to hide.
---